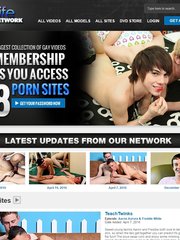 download video
Today's Special Price $1.95 ONLY For 3 Days Trial!
Join GayLifeNetwork.com Join GayLifeNetwork.com
Thank you! Your message has been sent.
description:Stud is left alone in his room with no one to help him out with his problem. Large dick is hard and ready for the fuck, but there is no one to put it in.