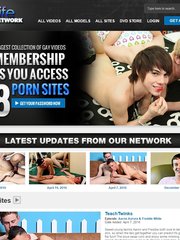 download video
Today's Special Price $1.95 ONLY For 3 Days Trial!
Join GayLifeNetwork.com Join GayLifeNetwork.com
Thank you! Your message has been sent.
description:Stud is about to try out his new fuck toy. Watch him put that plastic thing on his large dick and masturbate it nicely until he fills it with cum.