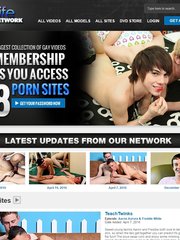 download video
Today's Special Price $1.95 ONLY For 3 Days Trial!
Join GayLifeNetwork.com Join GayLifeNetwork.com
Thank you! Your message has been sent.
description:Beautiful blond boy has a little problem. His dick is hard and he cannot make it relax. Luckily for him, his friend knows what to do with that hairy dick.