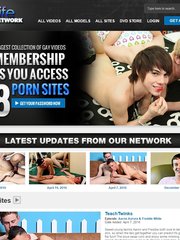 download video
Today's Special Price $1.95 ONLY For 3 Days Trial!
Join GayLifeNetwork.com Join GayLifeNetwork.com
Thank you! Your message has been sent.
description:Twinks have nothing to do. Willing to have fun they take off their clothes for a quick masturbation session. They are a little bit shy but it does not stop them.