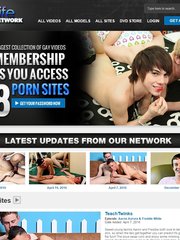 download video
Today's Special Price $1.95 ONLY For 3 Days Trial!
Join GayLifeNetwork.com Join GayLifeNetwork.com
Thank you! Your message has been sent.
description:See how a petite blond boy is forced by a bigger guy into a passionate fuck. He was scared at first but get to enjoy it after a little bit of time.