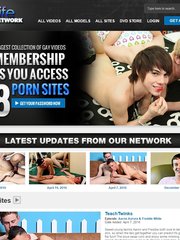 download video
Today's Special Price $1.95 ONLY For 3 Days Trial!
Join GayLifeNetwork.com Join GayLifeNetwork.com
Thank you! Your message has been sent.
description:Crazy idea of a twink 3 some turns out to be a brilliant one. Watch how a naughty boy invites his two friends for dinner and makes them fuck in the end.