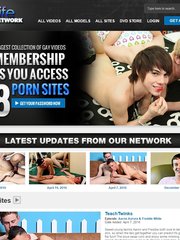 download video
Today's Special Price $1.95 ONLY For 3 Days Trial!
Join GayLifeNetwork.com Join GayLifeNetwork.com
Thank you! Your message has been sent.
description:Boys are all alone in the middle of nowhere, where they can finally feel themselves free. See how they please each other with blowjobs and anal sex in the woods.