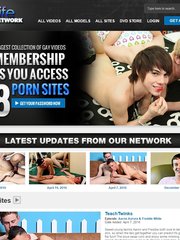 download video
Today's Special Price $1.95 ONLY For 3 Days Trial!
Join GayLifeNetwork.com Join GayLifeNetwork.com
Thank you! Your message has been sent.
description:While a cute blond boy lies down on the bed with his legs widely open, naughty twink shoves a huge dildo inside his ass while jerking off that large dick.