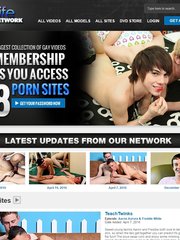 download video
Today's Special Price $1.95 ONLY For 3 Days Trial!
Join GayLifeNetwork.com Join GayLifeNetwork.com
Thank you! Your message has been sent.
description:Doctor is seducing a young man who came for an ordinary check. Under the cover of a throat and ass inspections he gets the guy naked for a sweet loving session.